Shipowners and Operators
We develop innovative solutions that can minimize the environmental impact and operating costs of your ships.
With competence accrued from years of experience, we can help tackle your business challenges. For example, our Elogrid solution significantly reduces the additional resistance and fuel consumption of ships. We carry out projects ranging from small consulting tasks to comprehensive ship design projects. Our range of competencies is vast and covers, for example, hydrodynamics, machine solutions and usability.
We have special expertise in new fuel types, such as green hydrogen, ammonia and methanol. We can research fuel availability or alternative machinery solutions while considering all safety aspects.
Our operations are based on a life cycle approach. We design ship concepts that enable a cost-effective switch to emission-free fuels in the future. Technical analysis is an essential part of our design process.
Ship Design
We provide the expertise for the entire design process from the first idea to the ship delivery. We focus on production-friendly design while ensuring an energy-efficient operation of the ship.
Ship design starts with the concept design, addressing the special shipowner requirements, validating the overall feasibility and the application of novel features applied. The concept also enables useful insights through the application of various advanced simulations, which we perform inhouse.
The starting point is the ship's intended operation and requirements set for it. The new ship in question shall perform well in comparison with the current fleet. With the help of simulations, you can evaluate the earning potential of your new ship and develop the most important assets.
Decarbonization
Do you want to find the right path towards decarbonizing your fleet? We have the experience and expertise to enhance a ship's energy efficiency in the most cost-efficient way. 
The decarbonization of shipping focuses on the machinery solutions of ships. We have extensive experience in the design of machinery systems and engine room areas. Decarbonizing is one of our prime priority areas.
In order to meet the ship emission reduction targets set by the International Maritime Organization (IMO), all suitable means shall be scrutinized. Novel fuels, energy saving systems and emission reduction technologies are to be assessed when looking for the most cost-efficient and practical path towards a sustainable solution.
Services for Decarbonization
Ship performance simulations and analysis
Do you need a reliable partner for simulating and analyzing your ship and its processes? Our services help evaluate safety, usability and energy efficiency and to design the best possible properties.
Simulating and analyzing ship properties and processes provides all parties with a better understanding of the possibilities of operating the ship in an energy-efficient and safe manner. The ship's operational profile and its mission, as well as the ambient conditions of the operational area, set the boundaries of the analysis.
Ensuring safe operational conditions is crucial, but so too is the ship's energy efficient operation. All of this can be simulated. Our super large computer cluster enable complex calculations to be made, and our experienced team of hydrodynamic and CFD calculation specialists provide expertise in analysis to tackle complex problems.
Services for Ship performance simulations and analysis
Upgrades, enhancements and life extensions
A ship's competitiveness shall be maintained throughout its lifetime. We provide expert help for performance upgrades, modernization and refurbishments to meet the upcoming legislation (CII, EEXI) and to remain competitive.
The competitive environment in shipping is constantly changing. Fuel prices have always been highly volatile, but now also fuel types are manifold increasing the pressure to respond.
Finding the right answer requires you to look out for the best options, analyze the said to be solutions for using them for your operation in question, and select the most suitable one for your fleet. This needs assessments of the state of technology of individual ships, the overall condition of the ship and especially the systems.
Services for Upgrades, enhancements and life extensions
Elogrid
Save fuel, make a significant impact on your CII, reduce structural and underwater noise and cavitation with a payback time of less than 18 months.
Elogrid tunnel thrusters make an immediate impact on the Carbon Intensity Indicator (CII) of your vessel with significant fuel savings. Significant savings up to 4% can be achieved, depending on the vessel design and speed. This also means a significant reduction in carbon dioxide emissions.
Ropax vessels and ones operating in Dynamic Position can benefit significantly from the improvement in thrust performance provided by Elogrid tunnel thrusters. The rotating motion of the water is more laminar and in the optimal direction, which increases thrust.
Guido Schulte
Sales Director, Marine & Offshore Energy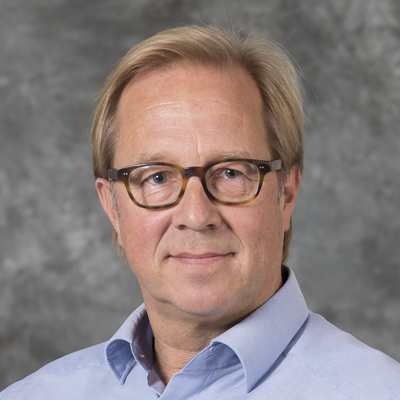 Antti Yrjänäinen
Project & Sales Manager, Marine & Offshore Energy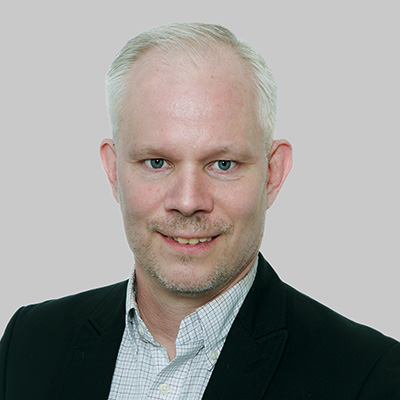 Mika Koli
Sales Manager, Marine and Offshore Business