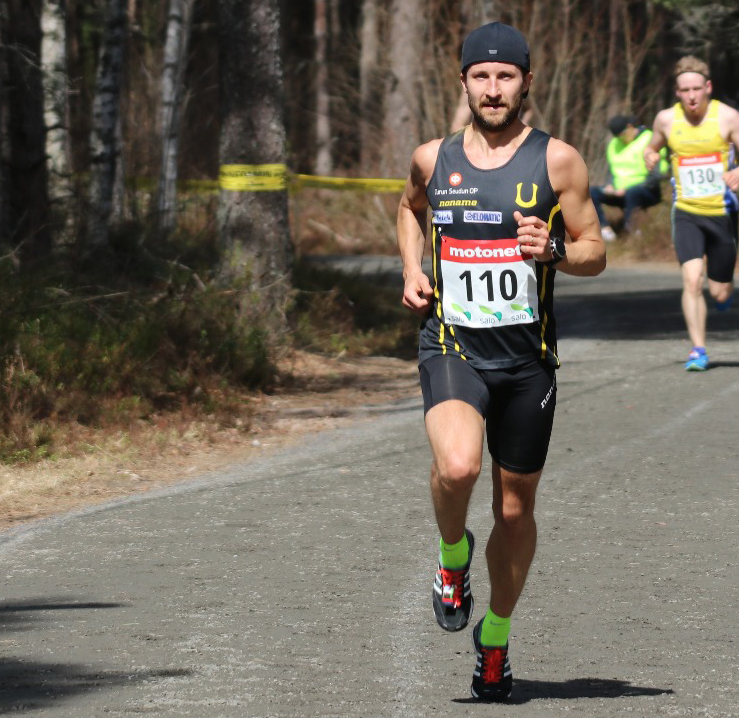 Career Story
Matti Rauma
Senior Consulting Engineer
"The best thing about Elomatic as an employer is the flexible attitude and trust in the employee. Flexible working hours and remote working opportunities have enabled me to have a running career at the Finnish championship level. Beside work I have had time to run for more than 7,000 km per year. I've worked remotely from training camps in Arizona, South Africa, Portugal and Spain.

I would encourage future employees to take on tasks with a brisk attitude. The things taught in school are certainly useful, but the best way to learn the work is to do it. Co-workers help with new things and surprisingly quickly the work starts to go smoothly."
1997
In middle school I completed my familiarization with working life at Elomatic. I met some of my current co-workers already back then. I didn't do any design work, but I got to format floppy disks and diskettes! From those times I also remember a scale model workshop which was located in Elomatic's basement.
2002
I started my studies at Tampere University of Technology with a major in mechanical engineering. Man is an adaptable creature! So although I am from Turku and there's definitely some playful rivalry going on between these two cities, I survived in Tampere with no trouble.
2005
I got a summer job at Elomatic. After three years of studying, I already knew the basics and co-workers offered help with new things. I quickly got involved in actual projects.
2007
I did my master's thesis for Elomatic. I was seconded to a client company and worked on an interesting product development project related to welding automation.
2008
After graduation, I continued to work at Elomatic doing strength calculations and steel structure design. After a while, I began to work solely on strength calculation as a Senior Design Engineer.
Despite the title, I felt I was still quite a junior, but colleagues always helped when a new challenge came up. I got involved in diverse design projects and became familiar with large steel structures such as harbor cranes, welding automation equipment, paper machines, pipelines, ships and offshore ferries.
2014
I got to lead a bigger project for the first time when we did strength calculations for an amusement ride on a RCCL luxury cruiser. The ride was called the North Star and it even made it to the Guinness Book of Records ("Highest Viewing Deck on a Cruise Ship").
2015
I spent six months on a secondment at MacGregor's product development department. It was interesting to see the functions of another organization, but after the secondment I was happy to return to my own office.
2016
A major Global-class cruise ship design project began at Elomatic. I worked as a project leader in local strength calculations for the stern of the ship. During the multi-year project, my responsibilities increased, and my job title changed to Consulting Engineer.
2020
At the moment I work as a Senior Consulting Engineer. Beside working on strength calculations, I am constantly developing my skills. I am currently attending Elomatic's Project Academy, which prepares me to lead more demanding projects.