Compliance with regulations
The manufacturing of pharmaceuticals is highly regulated. We help you navigate through the requirements and tailor facilities according to your needs.
The production of pharmaceuticals and medical devices requires vast knowledge of regulations, standards and guidelines. We have completed pharmaceutical investment projects around the world and can guarantee you expert service.
Facilities we have designed have received Good Manufacturing Practices (GMP) approval by the European Medicines Agency, World Health Organization and US Food and Drug Administration. In addition to the overall requirements of pharmaceutical production, we also address local requirements.
Regulations
Designing a pharmaceutical facility requires vast knowledge of regulations, including product safety and both global and local regulations. We are here to help you.
The Good Manufacturing Practice (GMP) guidelines of the EU, FDA and WHO regulate how pharmaceutical production facilities should operate and be designed. There are also numerous guidelines for how to implement the general requirements of current Good Manufacturing Practices (cGMP).
In addition, local regulations and requirements must be adhered to the design of the pharmaceutical production process. Your engineering partner should understand how to apply for building permits, communicate with authorities and handle special requirements. 
Validation
Validation of a pharmaceutical production suite requires documentation and technical knowledge to evaluate compliance. You can rely on our expertise even for commissioning and qualification.
Validation of a new production process involves numerous tasks, including validation plans, qualification protocols, user requirement specifications, quality risk assessments, reports and other documentation. A structured approach is key to sorting out the tasks and documents needed in validation.
We have both the technical skills and a working concept for finalizing all needed validation within the agreed timetable.
Risk assessments
Risk assessments and risk mitigation planning are essential actions for completing an investment. We can help you assess both quality and product safety risks.
We have skilled people to facilitate and participate as experts in risk assessments concerning project implementation, quality, safety and occupational health, as well as impact assessments.
Proven methods include gap assessments and workshops to develop solutions for hygienic design, airlock design, facility layout, containment strategy and many other details.
Contact us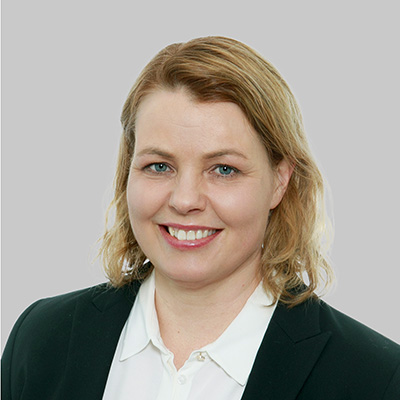 Mona Åkerholm
Senior Vice President, Pharma

Riikka Peltola
Sales & Development Manager