Shipbuilders
You can utilize our strong experience for all types of vessels. We design cost-effective, energy-saving solutions for your ship projects and can reliably carry out even the largest projects.
Whether you are looking for ship design services or help in developing dockyard processes, we have the experts you need. We have successfully completed numerous significant projects. We operate globally and find the best solutions for different environments.
We have more than 50 years of experience in the marine industry, and our expertise covers various types of ships, from cruise liners to government vessels and icebreakers. We offer you a full service that includes technical analysis and visualization in addition to ship design. If required, we can also take care of the interface between design and production.
We have expertise in energy solutions, and we are happy to help with renewable energy concepts. We also design conversion projects.
Consulting and engineering
Our team of experts reliably performs any task related to the concept, basic or detailed engineering of any seagoing vessel. We serve our customers worldwide.
Regardless of the type of vessel or whether you are looking for design, engineering or project management expertise, we have the resources you need to handle those tasks successfully. Over the decades, we have accumulated solid experience with numerous orders for shipyards, turnkey deliveries and equipment suppliers.
Our services cover all disciplines and the full life cycle of the products, from feasibility studies and concept design and basic design to detailed design, production support, site supervision and life-cycle support. 
Consulting and engineering
Basic design
We can take care of the complete pre-design and classification package required for a successful ship design and continuation into production.
Do you need basic design calculations and diagrams? We have proven skills to provide them for all disciplines, including ship theory, hull and structures, machinery, HVAC, deck outfittings, interiors and electrical systems.
In addition to our teams focused on ship design, we provide specialists in finite element analysis (FEA) and structural analysis, flow calculations, computational fluid dynamics (CFD) and visualizations.
Detailed design
We have decades of experience in providing detailed design, production information documents and data for shipyards. Our services cover all design disciplines.
In detailed design, we recommend the utilization of 3D design to generate a comprehensive and accurate model for integrating machinery, equipment, piping, ducting and cable trays with the steel structures. We perform most of our work using sophisticated 3D software, such as CADMATIC and AVEVA Marine.
Based on the model, we produce the necessary drawings, part lists and CNC data. We use the virtual model for visualization in the design process and also at the shipyard during construction using our eBrowser software.
Prefabrication and modularization
We have a long and successful track record of delivering innovative ideas for modularization, prefabrication technology and related applications.
The most significant benefits of prefabrication technology may be gained by transferring a major part of the work from the ship to the workshops. The benefits grow exponentially when the complexity of the prefabricated modules increases.
We have experience in designing big, prefabricated modules, such as engine casings and AC rooms. We have designed modular cabins for more than 100 different vessels and carried out the design of public spaces for passenger ships based on 100% prefabricated modules.
Production support
Over the past 50 years, we have acquired extensive expertise in various marine projects with several stakeholders.
Shipbuilding is a highly complex process that requires consistent information management in the design–production interface with all stakeholders. We have developed a structured service method from the design phase to the end of production by utilizing modern 3D data and tools.
We provide assistance for turnkey contacts with scope and interface definitions, as well as technical support in vendor estimation and selection. Our on-site support service covers site engineering assistance and support in the design–production interfaces.
Guido Schulte
Sales Director, Marine & Offshore Energy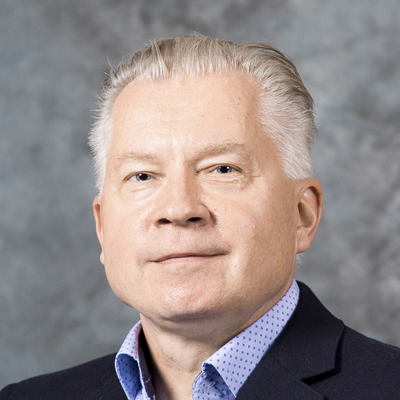 Juha Husu
Vice President, Sales Shipyards