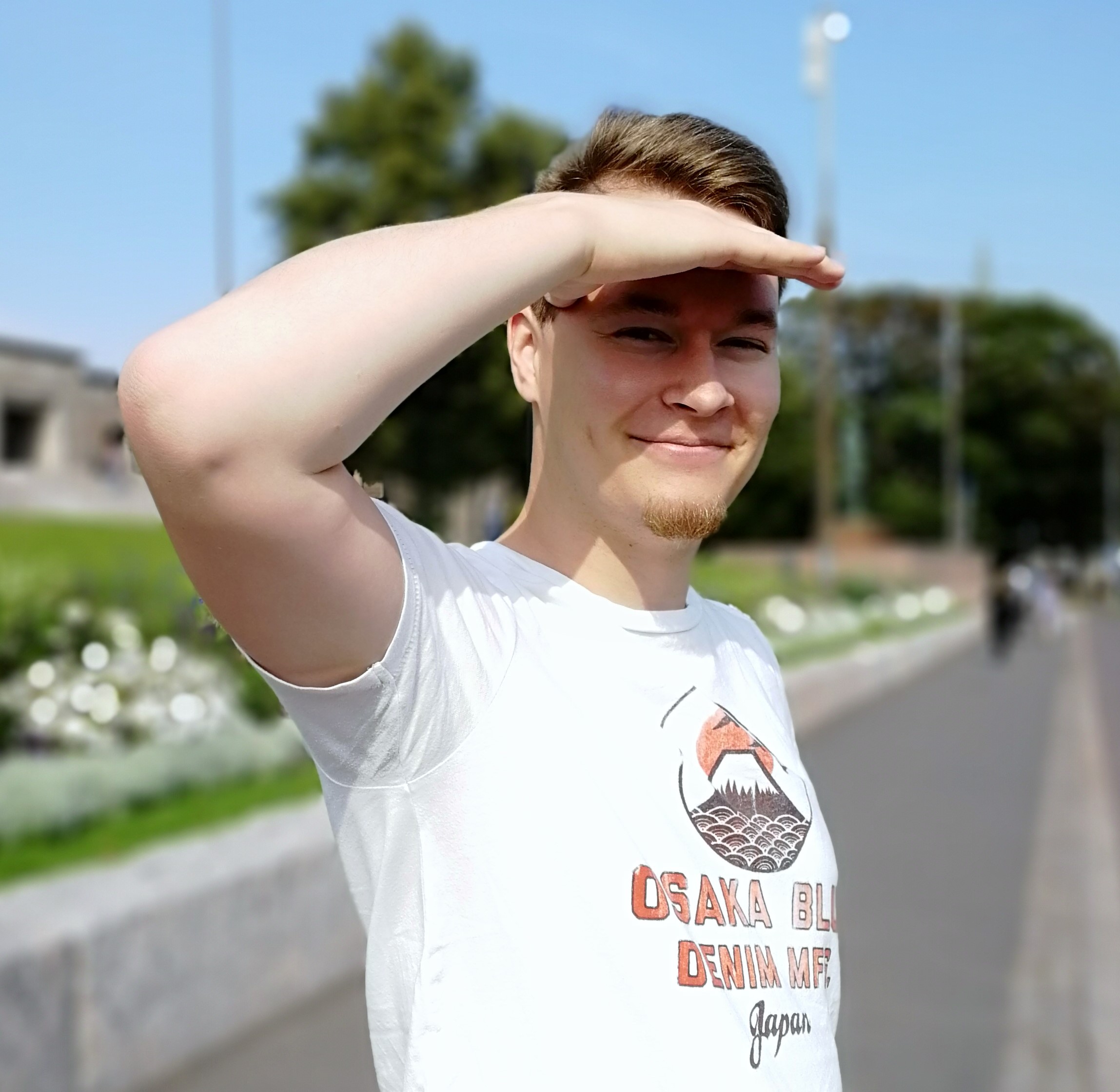 Career Story
Teemu Jernfors
Senior Design Engineer
"At Elomatic, there are plenty of helpful and experienced colleagues who are happy to share their know-how and guide an engineer who is looking to develop."
2015
I started my engineering studies in energy and environmental technology at JAMK University of Applied Sciences.
2017
After my second year of studies, it was time to find an internship for the fall semester. I applied to many companies, including Elomatic, which was unfamiliar to me. I heard about Elomatic from a fellow student who knew someone who worked at the Jyväskylä office. According to them, Elomatic was a very pleasant workplace, where students could perform "real work" crucial for their career development.
At the job interview, I promised that I would come to work at Elomatic after graduation if they first gave me the internship. And they did.
My internship with the Boiler and Power Plant team lasted until Christmas. For the majority of that time, I designed biogas reactors with a senior designer. And the work made me feel so important!
2018
The continuation of my employment the next summer was pretty much a done deal. This time, I was placed in the Plant team on the process side of things, where I met new colleagues. The work continued to be as diverse as ever – just as I had hoped.
2019
During the spring semester of my final year at JAMK, I only had my thesis to write. I asked Elomatic for a topic and I continued as a thesis worker in the Energy Consulting team immediately in January. I researched the profitability of biodiesel production when utilizing a supercritical transesterification method. While working on my thesis, I also worked on other projects. I graduated in the spring and started as a full-time employee at Elomatic, just like I had promised.
When my wife got a new job at the end of the summer, I moved from the Jyväskylä office to the Tampere office. I was really happy with Elomatic's flexibility because, thanks to that, the move was practically only a question of changing the place where my desk was located. I also got to meet a group of new colleagues!
2020
Due to the pandemic, the year involved mostly remote work. While the world was in a difficult situation, employer flexibility was highlighted and shifting to remote work was smooth. My wife and I had found a new home that was located further away from the Elomatic office, so remote work suited me just fine. I even bought an electric height adjustable desk to improve the ergonomics of my home office.
2021
I got to work on a project for two large plant suppliers operating in the energy industry. I also participated in Elomatic's mentoring program, in which, under the guidance of my mentor Teemu Turunen, I broadened my expertise concerning energy consultation.