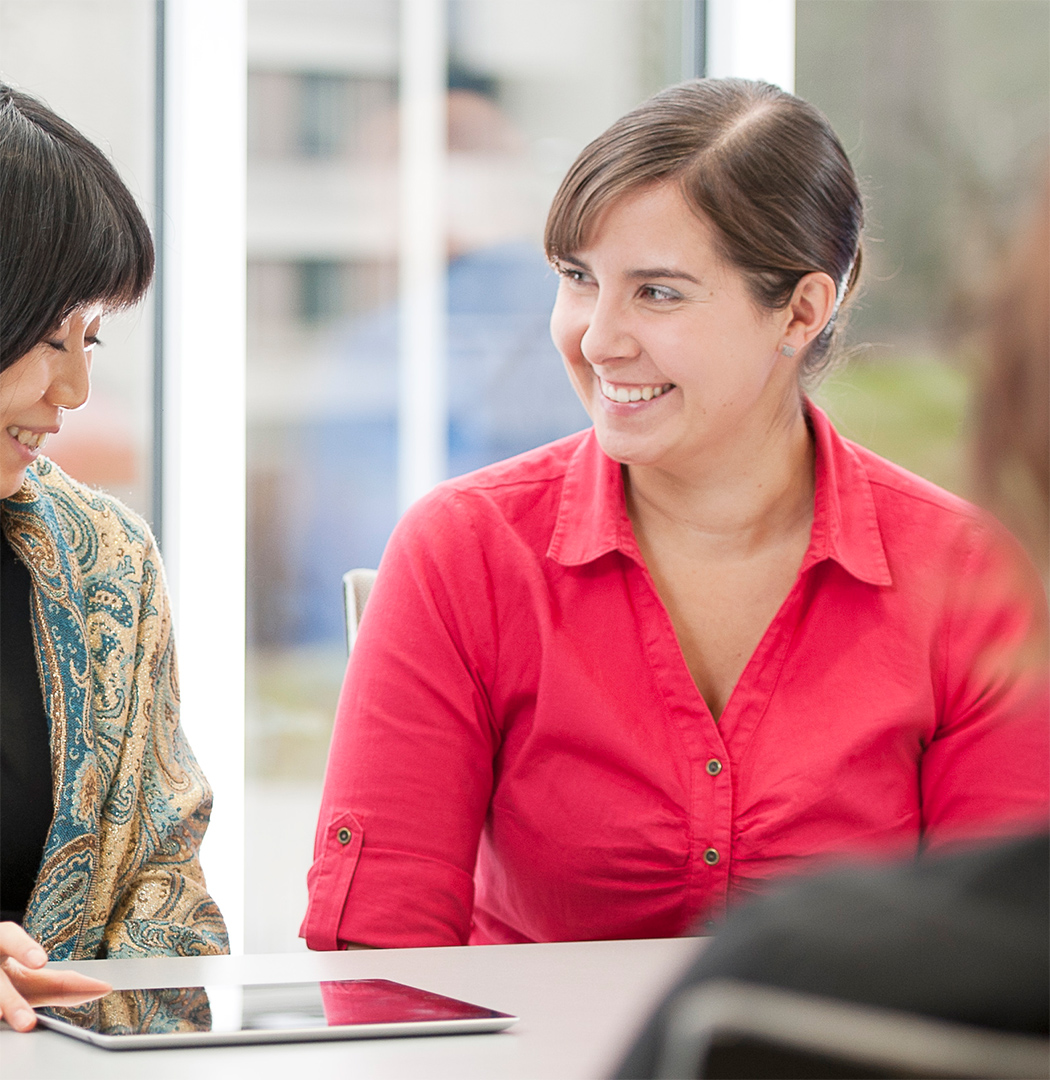 Career Story
Hanne Räikkönen
Design Manager
"The best thing about Elomatic is the family business feel: employees are cared for and there is no need to fear large rounds of redundancies and the loss of jobs, even in difficult times. Flexible working hours make it easy to combine hobbies, family life and work.

In addition, recreational opportunities, extensive health insurance and well-functioning occupational health care ensure that employees' ability to work and quality of life remain at high level until retirement."
2005
I graduated as an engineer from Jyväskylä University of Applied Sciences with a degree in paper machine technology and got a job at Elomatic, one of the largest design subcontracting offices of paper machine manufacturer Valmet. I started my career as a member of the Paper & Board Department's Headbox Team in Jyväskylä.
2007 – 2009
I was seconded twice to the Suction Roll Department in Valmet Rautpohja. I was able to expand my knowledge of rolls and got to know the functions of another company. Returning from the final secondment back to Elomatic was exciting, as the large expansion and renovation of the Jyväskylä office had just been completed. My workstation had moved to a completely different place.
2011
I wanted to deepen my professional competence, so I became interested in further studies. To my delight, I got in to Jyväskylä University of Applied Sciences to study technology management with a group of highly skilled students. The master's degree was conducted as multiform studies and carried out alongside work – Elomatic was very flexible with my weekly study leaves!
2015
I wrote my thesis on Elomatic's 360°tools product and at the turn of the year I got my degree certificate. It was interesting to reflect how I could apply the things I learned to my design work in the future.
2016
I got to see Elomatic's Polish office in Łódź for the first time when I went to train and teach our staff there for a week. We work internationally in design, as some of the experts in our projects are Polish and carry out their work from Poland.
2017
I was appointed Design Manager for the Rolls team. It was a kind of milestone in Elomatic's history: I was  the first female Design Manager at the Elomatic Jyväskylä office!
2020
My team is very international. We have employees from several different cultures, and we are assisted by Polish engineers from the Łódź office. English has thus become familiar in everyday use.