Elomatic Announces Appointment of New CEO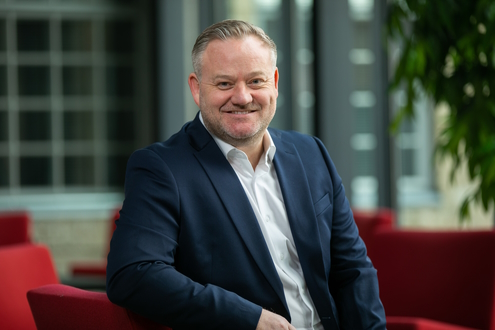 Elomatic, an international consulting and engineering company, is pleased to announce the appointment of Tom Lind as the new Chief Executive Officer, effective from June 5th, 2023.
Tom Lind has years of experience in various positions in the fields of consulting, design, process industry and manufacturing industry, and he has held management positions in both with privately owned companies and stock listed corporations. Previously, Tom served as the head of Packaging Solutions Nordic Business Unit at Stora Enso.
"It is an honor to lead Elomatic, a financially strong and growing company that values sustainable development," says Tom Lind. "Our engaged employees are our most important asset, and I am excited to work with our experts to expand and deepen our offerings, creating long-term value for all stakeholders."
"We are pleased to welcome Tom Lind to Elomatic," says the chair of the board, Olli Manner. "His strong experience will contribute to our growth goals, particularly benefiting customers in the manufacturing and process industries. We look forward to Tom´s start and his contribution to Elomatic´s international growth path."
Tom Lind succeeds Patrik Rautaheimo in the role of CEO. During Patrik´s seven-year term, the company experienced significant growth, surpassing a turnover of 100 million euros, and employing 1300 people in over 20 countries. Patrik has played a significant role in transforming Elomatic´s business into a sustainable development expert house. An example of this can be mentioned the green hydrogen and ammonia production development project in Naantali, Finland.
To ensure the company's long-term development and emphasize continuity, Patrik Rautaheimo moves to the board and is elected as the next chair. Olli Manner, who held the position for seven years, continues as a member of the board.
For further information, please contact:
Piia Leinonen
Marketing and Communications Director
piia.leinonen@elomatic.com
Mobile +358 40 350 3719
Elomatic is an international consulting and engineering company that provides top-level expert services, products and turnkey solutions to process, machinery, marine, energy and pharmaceutical industries. We are focused on continuous improvement and sustainable development, and we are committed to design solutions that increase the wellbeing of people and the environment. Elomatic, founded in 1970, employs around 1,300 experts in 20 different countries, and we have customers in more than 80 countries around the world.